After owning and operating a wedding planning company for 14 years, I started feeling the call to paint. I experimented with a variety of media, but kept coming back to watercolors (even though I hated using them at first). 
Three short years ago. I not only fell in love with watercolors, but I also realized that architecture is my absolute favorite subject to paint. 
Funny how things click when you finally let go.
This is an old farm house that was one of my former brides' mother's home when she was a child. It was an absolute pleasure to paint this for her and her mother!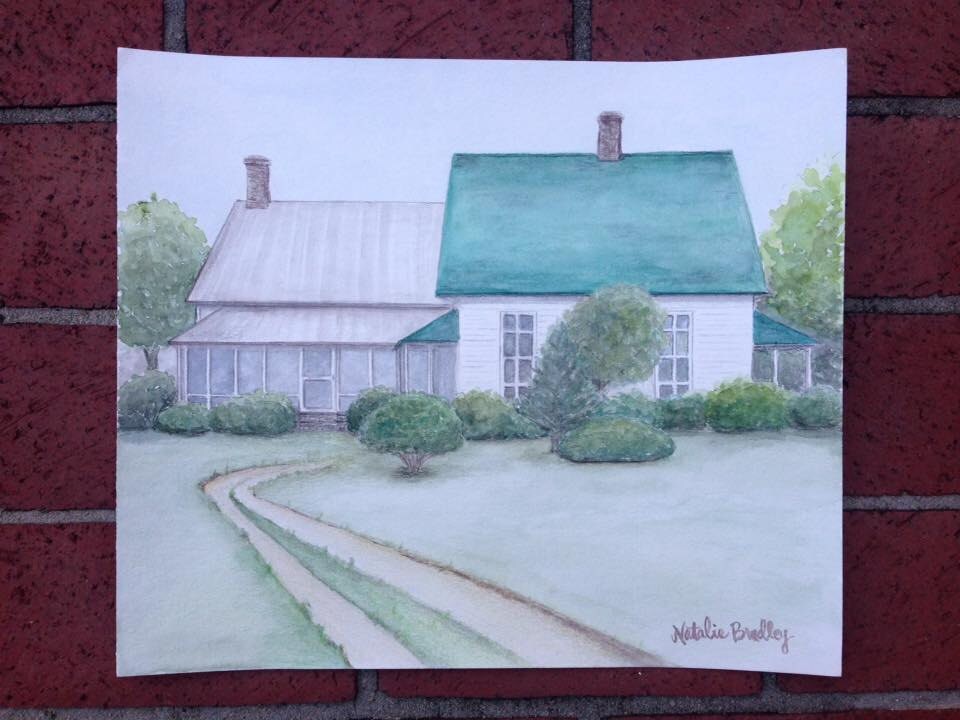 I have a variety of options for you to choose from if you'd like a home, wedding venue, or special building painted just for you. Simply look at the options here! 
If you have any questions, just send me a message. I'm hapy to help! 
Natalie