It's never too early to start painting Christmas ornaments. As the September heat blazes on in Georgia, I'm already painting my 15th custom Christmas ornament. 
And I am so very happy.
Also, I'm slightly obsessed with Christmas, so any excuse to focus on Christmas is fine by me. 
All of this is to serve as a PSA to remind you to get your orders in early, please. I usually have to shut down the custom orders by Thanksgiving. This year, it may be even earlier, depending on volume. 
(These were work-in-progress ornaments...)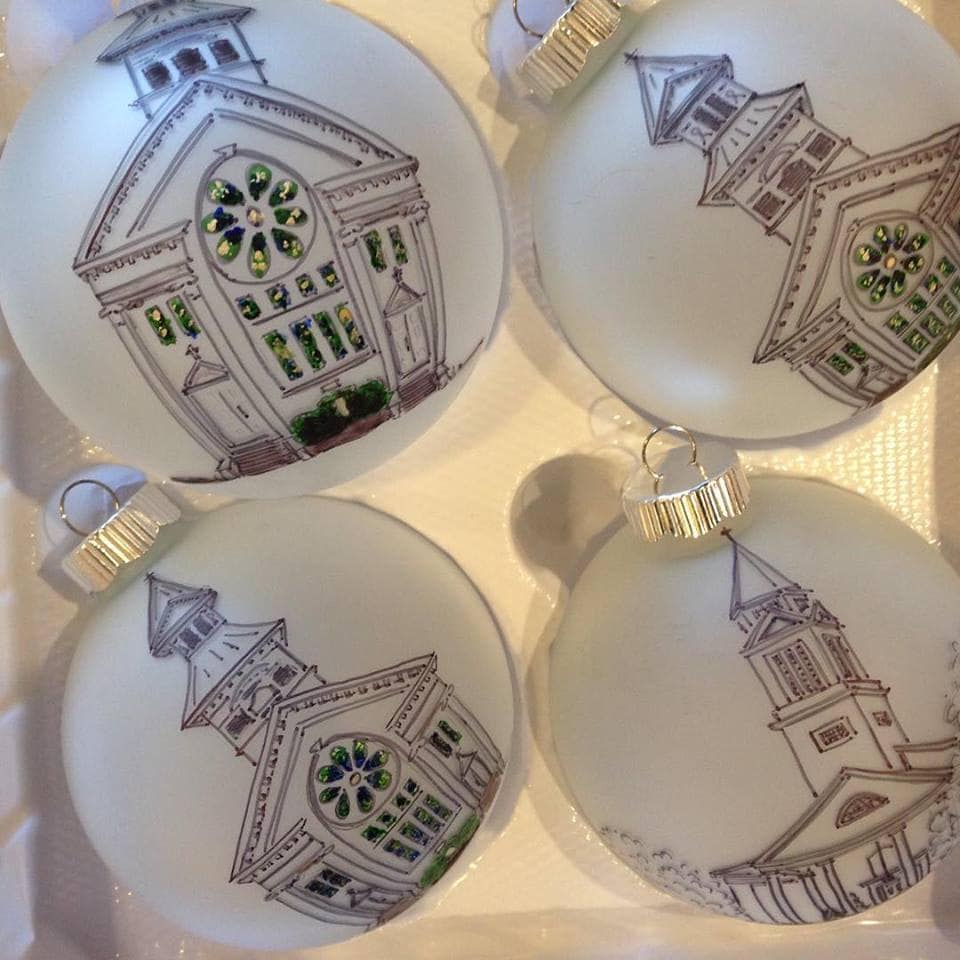 And some up-close...